Botox & Fillers
Laughing, smiling, frowning … or just about any repeated facial expression can eventually leave their calling card. Facial creases. Wrinkles. Brow furrow. Crow's feet. The great news is that these tell-tale signs of aging caused by expression can be relaxed to allow your skin to be smooth once again.
Neuromodulators block impulses from the nerve to the tiny facial muscles that cause these lines so the muscles do not contract
BOTOX® Cosmetic/DYSPORT®
Botox® Cosmetic/ Dysport® are FDA approved neuromodulators that can be safely injected into the skin in the area or areas where smoothing is desired. Botox Cosmetic/ Dysport is a purified protein that works by blocking nerve impulses in the injected muscle, causing a reduction in muscle activity. The result is an immediate relaxing and smoothening of the skin and lessening of lines and creases within 14 days. A treatment lasts for approximately 3 to 6 months and can be safely repeated as needed.
Not all Botox Cosmetic/ Dysport injections are the same. For maximum enhancement of appearance, the injection must be expertly placed in exactly the right location. Dr. Rose has been successfully injecting Botox Cosmetic/ Dysport for many years to all areas of the face where smoothening of the skin is desired. Because of the importance of the placement of the injections, Dr. Rose does not delegate this procedure to assistants, but rather personally performs the injections herself.
Fillers
It is quite an exciting time in our cosmetic world with the recent introduction of fillers. Some people are referring to filler treatment as the "surgery – free facelift".
Whereas Botox Cosmetic/Dysport works by relaxing muscles underlying wrinkles and lines, fillers work by restoring volume to loose, sagging, and wrinkled skin. Natural aging causes skin to become thinner and lose support structure (bone and subcutaneous fat pads) which helps to fill out the face. Fillers injected under the skin at the appropriate level replenish lost volume. This additional volume lifts and smooths wrinkles and creases, and restores fullness to sagging and loose skin. The contours of a face can actually be enhanced with subtle but dramatic results. Lip enhancement with fillers can also be quite exiting, as well as smoothing of hands. So remarkable are fillers that they allow you to enjoy many of the benefits of plastic surgery without the intrusiveness and high cost.
We offer a variety of fillers including Juvederm, Restylane, Defyne, Lyft, Kysse, Silk, Refyne, Sculptra, and Versa. We are excited to be one of the first exclusive providers of the RHA® Collection! Each has its own properties and benefits which make it the most suitable, depending upon the area of the face (or hands), cosmetic objective, and particular characteristics of the patient. Dr. Rose will help you select the filler or combination of fillers that is best for you.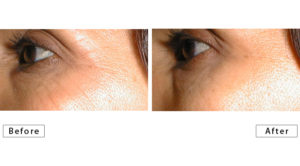 Often in combination with BOTOX and/or other laser procedures, Dr. Rose can have you looking younger and more vibrant.
Dr. Rose and her staff invite you to come for a complimentary consultation to review your concerns and suggest a plan especially for you while keeping your budget in mind.